Sincerely invite you to visit our live broadcast room
We sincerely invite you to visit the 18-year-old printer factory online, and we will provide you with more surprises and discounts.
We will start on time at 15:00pm on September 9, 2020, Beijing time.
Please use the alibaba.com APP to scan the QR code below, or copy the link below and open it in your browser to enter the live broadcast room.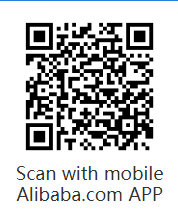 https://m.alibaba.com/air/app/alimsc/live/pages/live-room/index.html?tracelog=share_app&topic=f397e074-9100-4cde-86af-9c66d61af17c